The curry tree also known as Murraya koenigii is a tropical to subtropical tree and is native to Asia. It is also called as sweet neem. Its aromatic leaves also known as curry leaves are used in many dishes in India. The curry leaves are also used in medicinal preparations and have a unique flavor.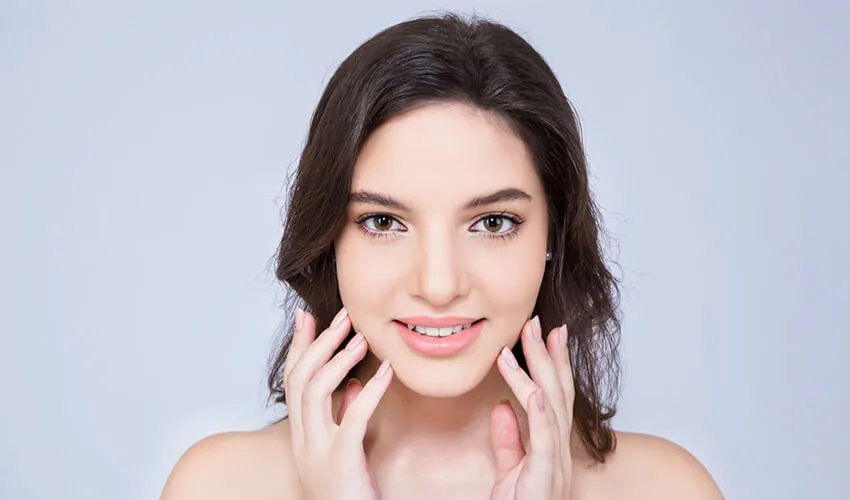 They exhibit excellent properties to make the skin glow and shine. Used to treat acne as well. Along with anti oxidant properties they also have anti bacterial properties and are packed with certain vitamins like A and C. Helps remove blemishes from the skin and also soothes acne prone skin. Helps to decrease fine lines.
Certain DIY face packs are given below:
1) Blend a paste of 6-7 curry leaves, pinch of turmeric ,1/2 tsp of Multani mitti and rose water. Apply evenly on the face and neck . Once the mixture dries off moisten it and lightly scrub the face for some time. Wash with plain water. This face pack will help to remove the unwanted facial hair, reduce excess sebum and impart glow to the skin and decrease fine lines.
2): Blend 1 tsp each of rosewater and fennel seeds and ten curry leaves .Apply it on the face and wash after 15-20 minutes. This face pack helps to get a dirt free glowing skin. Rosewater maintains the skin's pH and fennel seeds act as an anti oxidant.
3) A face pack made up of curry leaves and lemon lightens the skin.
4) Soak some curry leaves in water overnight and consume the water empty stomach in the morning. Washing face with the same water is also helpful to prevent premature ageing of the skin.
Rich in anti oxidants ,vitamin C and Iron, they strengthen the hair and roots thus preventing hair loss. Speeds up hair growth and restores the scalp health. They are high in beta carotene and protein content and prevents hair thinning and hair loss. Rich in amino acids which strengthen the hair fiber.
Certain DIY for hair care are:
Make a paste of few curry leaves, amla and soaked methi seeds in minimum quantity of water and apply on the scalp. Rinse off with lukewarm water after 30 minutes.
Blend curry leaves and curd  together, apply on the scalp and wash it with plain water after 30 minutes. Helps to treat dandruff and sensitive scalp.
Warm coconut oil and add curry leaves, further heat till the leaves blacken…let it cool till it becomes lukewarm and gently massage on the scalp. Leave it for 2 hours and wash with a mild sulphate free shampoo. Apply twice a week. Regular use helps improve blood circulation and reduce hair fall. It also helps improve the quality of dry and damaged hair.
Boil curry leaves along with a few methi seeds in water and reduce to half volume. Mix with coconut oil after cooling down and massage lightly on the scalp. Wash off with mild sulphate free shampoo .Regular use helps top prevent premature greying.
Rich in alkaloids, glycosides and phenolic compounds that gives enormous health benefits. Also exhibit anti oxidant property which fights with free radicals that causes certain chronic disease condition.
Being a powerful anti oxidant it protects oxidative damage and improves immunity, prevents diseases linked to nervous system ,kidneys and cardiovascular system.
Having anti mutagenic factors they protect the bodies from various types of cancer.
Rich in fiber they slows down digestion and thus prevent sudden spike in blood sugar level
They exhibit laxative properties that help to deal with constipation.