LIFE STYLE MANAGEMENT
Our Experts
Meet our Experienced professionals!
Dr. Jayesh Saboo
Energy Healing
Epigenetics & Alternative Medicine Practitioner
M.D.: AM
All India Council of Alternative Medical
Science & Research at New Delhi.
Specialized in & successfully treated all cellular disease's for more than 7 years through Epigenetics
Endocrine diseases and disorders.
Hormonal disease for both male & female.
Digestive diseases & disorders.
Skin disease – Eczema, Psoriasis, Infection, Pigmentation.
Neuro Diseases and Disorders, Neuro degenerative diseases.
Autoimmune Diseases and Disorders.
Psychology – Depression, Anxiety, Insomnia, Behavioral Issues, Phobia, OCD. (Internationally Certified Psychotherapist – Subconscious reprogramming.
Researched & developed own new Epigenetic Medicine, having own center at Aurangabad, Maharashtra.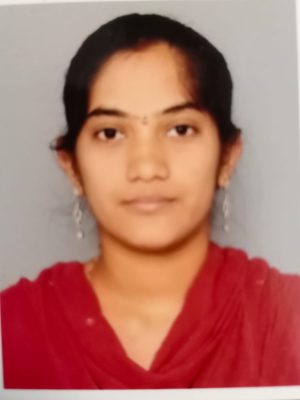 Dr. Deepthi M
Doctor's Consultation
Graduated from Government Ayurvedic Medical college , Bangalore
Post graduated in Rasa shastra and Bhaishajya Kalpana (Pharmaceutical science) from Tharanath Government Ayurvedic medical college,Bellary, Karnataka.
Presently pursuing PhD in the pharmaceutical science at Shri Dharmastala Manjunatheshwara college of Ayurveda, Udupi
And also working as a consultant in Mitra Arogya dhama, own clinic in Bangalore.
Has ten years of clinical experience in diagnosing the patients with Nadi pariksha, Prakruti Analysis, and treating with Ayurvedic line of treatment .
Sonali Kalgaonkar
Yoga
She was working in the Fashion Retail Industry for around 20 years before she chose to focus my energies on practicing yoga. For the last 10 years she has been leading yoga retreats, workshops and classes for adults and children. She has been fortunate to work with people from all walks of life residing in US, UK and India. She work with corporate companies and also privately with individuals as per the need.
She is a lifelong student of Yoga, having learnt from Yoga Vidya Gurukul and under the Guru Shishya Parampara of Traditional Yoga from Dr Kumar. Including Hatha Yoga and Tibetan traditions of yogic practices.
LIFE STYLE MANAGEMENT
Your Hair & Skin needs care, just as your body does.Drop in your queries and our experts will get in touch with you soon.